Laser Engraving in Wangara Perth WA
Laser Engraving onto Acrylic and acrylic based materials is fast becoming a new on trend, when it comes to Wedding favors and accessories including, invitations, menus, name charts, card holder, table top decorations, cake toppers and more. It is noted by the latest trend in Weddings a lot can be achieved by our Astaricast or  Acricast acrylic and laser engraving onto clear is one of the most elegant ways of decorating your event.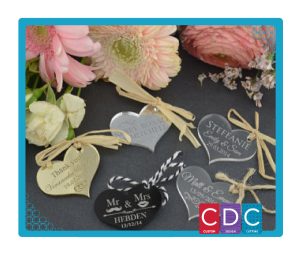 Engraving personalized names and dates are a wonderful way to keep the date as a keepsake, whether it be your Wedding Entry Name board engraved and then becomes a picture piece in your home. Here at CDC we can do Custom acrylic engraving wall plaques . Here are some examples of Laser engraving  onto various materials ie, wood custom engraving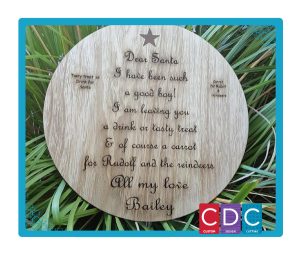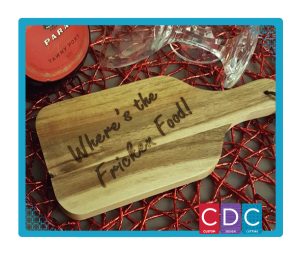 Acrylic Signs for Engraving
CDC Laser can do all  Acrylic signs for engraving  in Industrial and commercial applications can be achieved with a variety of versatile products, one in particular (Trolase) has a colour to one side and then once engraved on has an alternate colour showing through. From 5 pieces to 5500 pieces we can quote you her in Perth engraving the best possible price in delivering a high quality product from the first to the last piece.
Engraving those special messages or award winners is in easy reach and looks great with our metallic range of TroLase Thins coming in all metallic colours including black , silver and gold engravable areas.
If you are chasing engraveable material that is washable then the Trolase brand works great for Acrylic plaques engraving onto a variety of brightly coloured sheets including metallics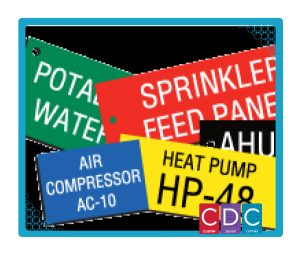 As our machine is a flat bed, we only engrave onto flat surfaces only including wood, veneer, acrylic and some plastics (non toxic ones)  No pens or glasses sorry!
Acrylic Plaques Engraving include Changeable Aluminum Door and Wall Signs
Changeable Aluminum Door and Wall Signs are the answer to the meeting room, mobile workforce, Staff-out notice or building directory in the front foyer of your office or building. We can assist her in Perth Engraving with the  following types of sliders that you may need for your office or company:
Insert type door name plates, with or without end-caps- usually better for outdoor use with end caps.
Slider type door plate that can easily slide in and out if you need to change on a daily basis.
Foyer Directory to display all businesses located in the building.
Larger Sheets for making Hotel and Office Signs, such as NO ACCESS, STAFF ONLY, DO NOT ENTER
As you can see at CDC Laser we offer a great range of engraving services to meet your needs.