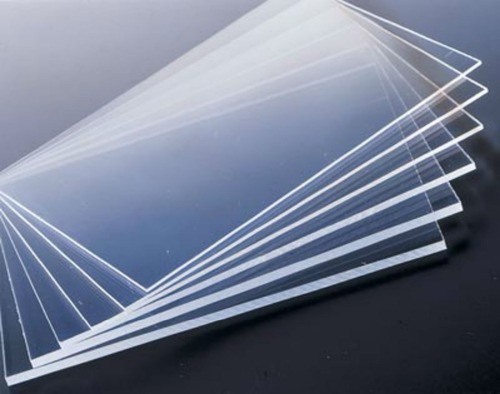 Get high quality acrylic cut with uniquely accurate precision and superior smoothness. Laser cut  acrylic is the best product on the market if you need a lightweight, durable product and a sleek, polished finish. At CDC Laser, we specialise in laser cut acrylic with our high quality CNC router and superior products.
If you're looking for a more durable alternative to glass then there is no better option than acrylic. It allows you to enjoy the strength of plastic without compromising on the clarity and transparency.  And likewise there really isn't a better option for cutting your acrylic than laser cutting. Other methods can be more expensive, less efficient and result in an inferior finish.
What is Acrylic?
Acrylic is a highly durable and versatile plastic product. It's transparency allows it to display many of the finest qualities of glass while being significantly more impact resistant and being only half the weight. The material is preferred because it's very strong and weather resistant, consistently maintaining its colour. Clear sheets are well known for their superior clarity and have a strong resistance  to UV light.
What is an Acrylic Laser Cutter?
Cutting an acrylic sheet How does a laser cutter work? When the acrylic sheet is in the right place, a beam of radiation will cut through and vaporise the material with the utmost precision leaving a very smooth and glossy surface.
The laser cutter is connected to a computer and is usually bidimensional which operates on both an X and Y axis. The laser's power, speed and frequency is controlled by the computer but manual input is required for other aspects like the material preparation, lense focus and table setup.
Why Choose Laser Cut Acrylic?
Laser cut acrylic offers a more highly polished edge than any person could manually achieve. This means that all eyes are super smooth and engravings are crisp and detailed. Acrylic sheets can come in a wide range of thicknesses and finishes with numerous vibrant colours available as well. This means it is perfect for a wide range of products from acrylic signs to aquariums. It is likewise suitable for many different industries including building, signage, architecture, sales displays and crafts.
Acrylic Laser Cutting in Perth
If you're looking for a company that specialises in the fabrication of your acrylic sheet in Perth choose CDC laser. We are a family owned business with highly experienced staff members that have ample knowledge to help you with all your cutting and sheet requirements. We provide a customised experience that accommodates for your individual requirements. Whether you need acrylic or polycarbonate sheets we will be able to give you a hand.
When you need top quality laser cut acrylic give us a call on (08) 9409 3834.