Acrylic Sheeting Perth
Acrylic Sheeting for your Home
When it comes to your Home, have you considered the many uses you can apply acrylic sheeting to when you are fixing or DIY projects at your place.  To have an acrylic sheet or two, lying around will be beneficial, when you are about to start your next decorating or upgrading project in your home.

Here are some idea's that you can put your acrylic sheeting to:
Improvements around your Home
Have you considered Acrylic sheeting for those fix ups as it has the following features:
Comes in a variety of thicknesses and finishes
Easily to be installed
Is UV stable for outside use
DIY duale glazing makes it Sound resistance
Is Safe around children & pets.
So where can I use acrylic around the home?
Picture Frame Replacement or Picture framing DIY
When it comes to the glass in that perfect picture frame you have purchased or made, the cost of the glass can exceed the price of the frame.  Well, did you consider that for a fraction of the cost you can apply clear acrylic sheets cut to size to fit your frame.  Clear acrylic can be purchased as thin as 1.5mm to have your pictured protected in your frame. With the acrylic sheet acting as a protector, this will protect what's in the frame for many many years.
Notice/Weekly Planner White Board
Forget the Postit notes everywhere on the fridge, this simple and yet most effective way of having all your weekly duties and errands simply written on your acrylic sheet white board will do away with all those messages and notes laying around. You can utilize any size of acrylic A4 or A3 sheet or maybe custom cut to be hung on your pantry door or wall to have all those jobs you need reminding for to be wiped away as the job is complete.  With warm soapy water or a wet sponge when using a white board marker will keep your acrylic sheet whiteboard clean for then next reminders.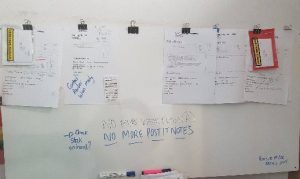 Kitchen Splash Backs/Bar Or Wet Area
Did you know you can use acrylic as a splash back !  Yes you can do away with a grout less splash back by using our inexpensive acrylic sheets in colours and clear acrylic.  You can give your home a fresh new updated look for a fraction of the tiling cost. Acrylic sheets can be found in a variety of colours to spice up your home and you can even paint the back of clear in a specific colour you have and coordinate your home with the  acrylic sheeting colours you choose.
Skylights And Lightening Up Your Home
By using some of our fantastic ranges of acrylic sheets for filtered light you can update and upgrade your old fittings to a new sleek modern look opal acrylic.  Opal acrylic sheet is a sleek modern white look which will allow your light to filter through.  We also have dark tints to make the room darker and also the traditional prismatic prism sheeting that can be used in commercial and residential sky lights. Most skylights now are custom made to suite your home, so we can custom cut the sheets to your desired size.  You now have a choice in your light filtration by using our great range of acrylic sheets that range in various thicknesses to suit all home type applications.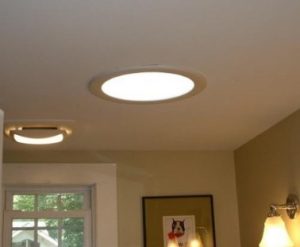 Additional Shelving In And Around Your Home
Choosing acrylic shelving from wood will stand the test of time! Not only will it look better and suit all types of décor, acrylic sheets for shelving will be safer than using glass for shelves. You can also cut the length you desire not the length that they come in from the shop.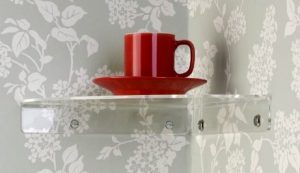 So it's time to replace the doors on your favourite cabinet but you don't want to throw it away because the doors are broken but the rest is fine..  Acrylic is the solution.  Replace those brittle doors with stylish new acrylic sheets.  You will find that the acrylic will finish off your cabinet in a new sleek style and may upgrade your cabinet to looking like brand new.  This will cost you considerably less in purchasing acrylic sheeting, than replacing the whole cabinet, You can switch up the door panels with a tinted colour or keep clear so you can see what is on the other side.
Kids Play Areas – Cubby House
It's a no brainer when it comes to safety around your young ones. By using acrylic sheets for window replacements in the kids cubby houses it is a safer and wiser option.  Acrylic is less likely to break than glass and is more likely to be more smash resistant than glass. Acrylic sheets are the favourable option when it comes to making the cubby a safer environment.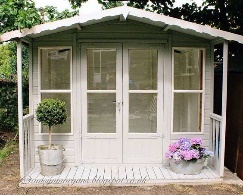 Clear pool fencing is the most favourable type of fencing when it comes to making a statement around your pool area.  Inviting to all but with the upmost security in mind, acrylic sheets can be utilized as pool fencing and can be a fraction of the cost of glass.  Acrylic sheets comes in various thicknesses between the thicker range of 10mm all the way up to 25mm thick.  You will find the acrylic panels will be safer to fit than glass and will keep its clarity longer.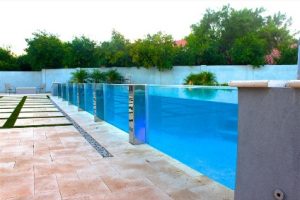 Bi Yearly Pool Inspections
Here in Western Australia we are governed by the local shire to have our backyard pool area inspected for safety compliance.  Whilst this is an ongoing legal requirement to have our pool areas secured by using acrylic sheets you will be able to satisfy the governing guard and still have an attractive non-intrusive pool security. We can customize acrylic panels that can be specially fitted to your own backyard specifications. Clear acrylic used as backing, is a quick and no visual intrusive option to get your fencing pool friendly.  We can also customize and make to order, bend panels that will reduce 'toe hole' reaches for the littles ones trying to get in.
Acrylic sheeting can also be an alternative solution to extending your fencing higher if you are unable to obtain materials already used in your existing fencing and your fencing comes short in the height to the pool safety regulations
Patio Enclosures and Gable Roof Enclosure
Along with the long hot summers and wet winters you may need to enclose or shelter your undercover patio areas.  Polycarbonate sheets or acrylic sheets are the first thing that comes to mind when wanting to enclose these areas.   Whilst the polycarbonate is more flexible, this type of material is recommended for those areas which may not lie flat but may have a slight curve to it. Acrylic flat sheets can be used in colour tints to change the areas atmosphere and reduce light to come through but still allowing natural lighting to come in.
Acrylic sheets clear and tint have a  10 year UV guarantee you can trust that all the acrylic sheets. Gable roof enclosures are usually quite big and triangular shape and require a machine that can cut larger sizes. With one of our many cutting machines, our standard CNC Router will be able to provide this service. Please call to get a quote and see if we are able to cut your size requirements.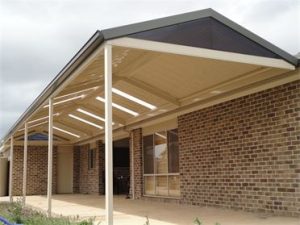 Home Decor – Custom Wall Features
Decorative screens or panels are fast becoming a must have in the home. Ideal for outdoors, internal wall features are becoming more popular and cost effective to decorate a large wall space you want to fill with something a little different. Acrylic sheets for internal wall decorative screens can be cut to unique designs or one offs for. With our universal laser cutting machines we can cut out an acrylic sheet in your desired colour and thickness and produce that talking piece you want to feature in your home.